At the Croatian Tourism Days in 2021, the tourist prizes were awarded for the best in tourism.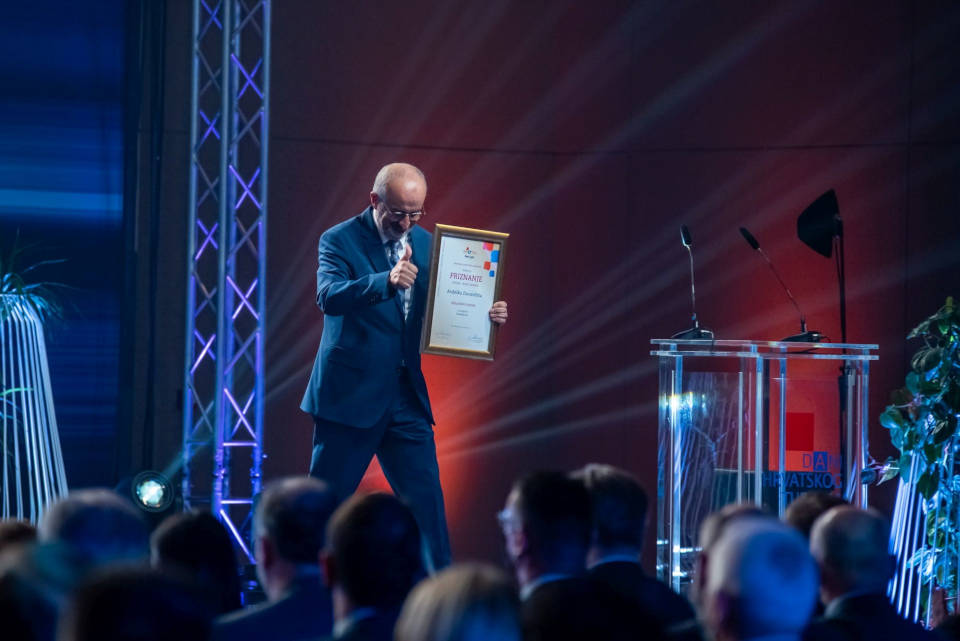 Congratulations to all the winners! We are extremely proud of the award "The Man – the key to success, the employee of the year". We are particularly proud of our Anđelko, the waiter and manager of the small family hotel "Rotondo" in Trogir/Seget Donji, the man with 41 years of overall experience in tourism. Since 1979, when he was a young waiter, his main motto was "You work and live tourism 24 hours." He has been the manager of a small family hotel for 16 years but is still an active waiter who, as he says, feels best in the hall among the guests. For him, the unsolvable becomes solvable, he has an eye for the smallest details, and he gladly passes his rich work experience to his colleagues. Satisfied guests are the best witnesses of his positive energy and love for his life calling. Yes, people are our most important equity, and behind it all, in one small hotel, stands none other than Anđelko Duvančić.

If you want a dream vacation
For those who want to have a good rest, Hotel Rotondo located near Trogir in Seget Donji just 6 km from Split Airport is the right choice.
This charming 4 * family-run hotel features 50 comfortable rooms located in two buildings.
Whether on vacation or business trip Hotel Rotondo, located along the crystal clear Adriatic coast, with 2700 hours of sunshine a year and surrounded by rich cultural heritage, is the perfect place for you.
DISTANCE FROM SPLIT AIRPORT
DISTANCE FROM THE CENTER OF TROGIR
DISTANCE TO THE CITY OF SPLIT
REVIEWS
what our guests say about us
I can praise the staff who are very helpful. Cozy hotel, clean and on a very high standard. I can only recommend to all those who love peace and quiet, good homemade food and the feeling that you are at home
Very spacious living room, large bathroom with bath / shower, numerous closets, good beds, nice terrace, very neat, good air conditioning, nice breakfast. Friendly and helpful staff
Free use of the spa & wellness center
Throughout the hotel, you can access the Internet via Wi-Fi
Try our local cuisine for breakfast, lunch and dinner.
Just send us a message and we will take care of transportation to the airport
Specially designed massage treatments
A meeting room suitable for meetings and seminars